Climate Action at Prettygate Schools
Fri, 07/07/2023 - 10:31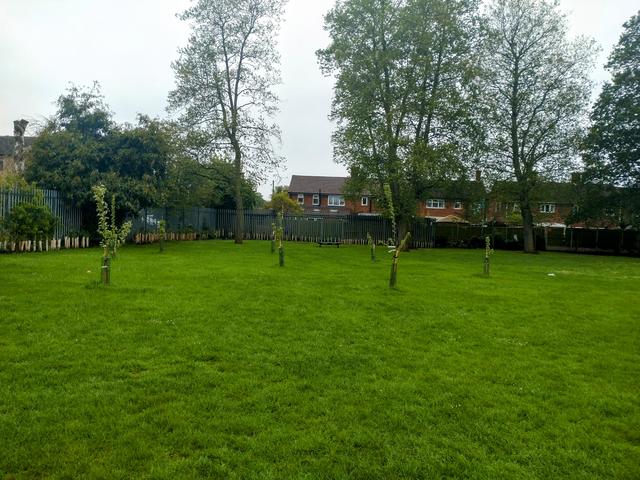 Earlier this year, Prettygate Schools undertook a comprehensive three-phase project to help pupils access outdoor learning opportunities and connect to nature.
The project began with pupils from all year groups contributing to the planting of 2,158 trees over a three-day period to create a new forest school.
The trees were funded through the Essex Forest Initiative, an ambitious tree-planting project from Essex County Council (ECC) that will see 375,000 trees planted in the county between 2019 and 2024.
So far, 241,560 trees have been planted over an area of 75 hectares, with 23,637m of hedgerows created for the benefit of the people and wildlife of Essex.
The second and third phases of the Prettygate Schools project were funded by a £20,000 grant from Essex County Council's Climate Action Challenge Fund.
The fund was created in response to the Essex Climate Action Commission's Net Zero: Making Essex Carbon Neutral report, which made recommendations on how organisations, businesses, local communities and residents can help make Essex a net zero county by 2050.
In total, £500,000 was allocated to 41 groups and organisations between July 2021 and February 2023.
Prettygate Schools used their funds to rewild an area of school grounds, creating a new wildflower meadow and a pond with a pond dipping platform.
The third phase saw the extension of the forest school area.
This new infrastructure will be used to promote outdoor learning across the curriculum, as well as the well-being benefits of being connected to nature and education on climate change.
Prettygate Schools also hosted a half-term' Climate Club', facilitated by Groundwork East, which was also awarded funding from the Climate Action Challenge Fund to run the clubs in nine schools in Essex.
Essex County Council Climate Czar, Councillor Peter Schwier, said: "It is brilliant to see both the Climate Action Challenge Fund and Essex Forest Initiative work together to benefit local Essex residents. There has been a lot of thought and planning put into this project from Prettygate Schools, and it will greatly benefit the pupils."
More information about Essex County Council's effort to reach net zero can be found in the Climate Action Annual Report.