Ambitious tree planting project celebrates successful funding bids
Wed, 02/11/2022 - 09:22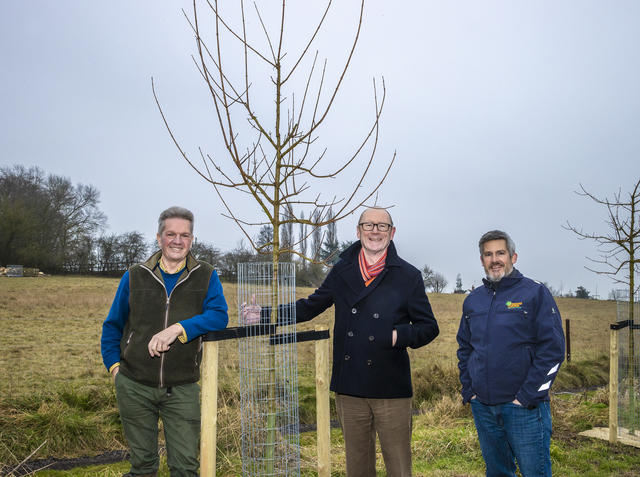 The Essex Forest Initiative established by Essex County Council has been successful with two funding bids totalling over £750,000.  
Funding of more than £750,000 has been secured to plant an additional 1,785 trees across rural and urban parts of Essex.
Essex County Council's (ECC) Essex Forest Initiative has secured £141,772 from the Local Authority Treescape Fund and £647,356 from the Urban Tree Challenge Fund.
This additional funding comes on top of the £1 million ECC committed in 2019 to plant 375,000 trees – covering 150 hectares over five years.  
This is the second consecutive year that the County Council has been awarded funding from the Government's Nature for Climate Fund. 
The award from one of the Nature for Climate funding streams, the Local Authority Treescape Fund, will allow the Council to plant 239 trees in a range of settings across the county including creating community orchards and connecting habitats in rural locations. 
A second funding stream, the Urban Tree Challenge Fund, will enable the Council to work with landowners and other groups to plant 1,546 street trees in Tendring, Brentwood, Harlow, Chelmsford, Rochford, Castle Point and Braintree and support the trees for the three years they need to become fully established.
Cllr Lee Scott, ECC Cabinet Member responsible for the Essex Forest Initiative, said: "It is fantastic news for Essex that the Essex Forest Initiative continues to be successful. At Essex County Council we recognise the importance of reducing carbon emissions and the significant contribution tree planting makes to this. Increasing tree cover also helps us reduce our risk of flooding and overheating while giving more space for nature.  
"We are now three years into this five-year project, and we have already planted 143,059 trees across the county with another 100,000 planned over the next year." 
Earlier this month the Essex Forest Initiative was awarded a prestigious Green Apple Environment Award. This is an international award established in 1994 by environment group, The Green Organisation, to recognise, reward and promote environmental best practice around the world.  
More information about the Essex Forest Initiative is available at https://www.essex.gov.uk/the-essex-forest-initiative.