Essex awarded A grade rating for its climate action
Thu, 17/11/2022 - 09:39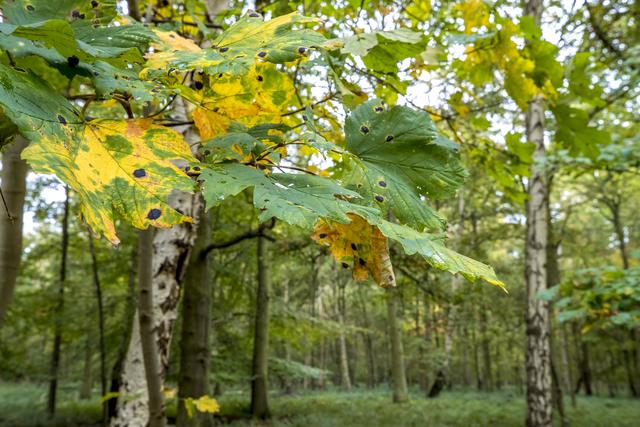 Announcement comes following the launch of Essex County Council's first annual report on climate action in the county, a year after the launch of its climate action plan.
Essex has been rated as one of the best places in the world when it comes to tackling global warming.
Top marks have been given to Essex County Council for its work on climate action by being awarded an 'A-Rating' by CDP, formerly known as the Carbon Disclosure Project.
The environmental impact organisation, CDP, has recognised Essex as one of only 122 locations across the globe taking bold leadership on environmental action and transparency, despite the pressures of a challenging global economic situation.
To achieve A list status the Council provided environmental data to CDP-ICLEI Track, the world's leading climate change reporting platform.
Local Governments for Sustainability (ICLEI) is a global network of local governments committed to tackling climate change. Essex County Council is one of just six UK members.
To score an A, a local authority must have both a climate adaptation plan and have published a climate action plan.
This announcement applauding local action comes as the need to go further faster on climate is being heard on a global stage at COP27 in Egypt.
One of 19 UK local authority areas, Essex is the only county council in the UK to be awarded an A rating this year.
Essex, and the other 121 local authorities on this year's A List, are being celebrated for showing that urgent and impactful climate action is achievable at a global level.
Some of the Council's key achievements include:
Essex Forest Initiative planting over 140,000 trees in just two years.
62,500 new properties have received flood reduction expertise (since 2011).
36,681 LED streetlamps now installed across the county.
2,516 fuel poor households engaged.
News of this award comes the day after the Essex Climate Action Annual Report for 2021-22 was launched in Parliament hosted by MPs John Whittingdale (MP for Maldon) and Sir Bernard Jenkin (MP for Harwich and North Essex).
The Council's Climate Czar, Cllr Peter Schwier said: "Being recognised globally for the climate action work in Essex is a huge accomplishment.
"Since it was unveiled in November 2021, our ambitious £200 million Climate Action Plan continues to be successfully executed as we continue our mission to become a net zero county by 2050."
Speaking on this exciting achievement Leader of Essex County Council, Cllr Kevin Bentley said: "It fills me with great joy to see Essex receive global recognition for its fight against climate change.
"We are fully committed to tackling climate change and we have shown that by making environment one of four key focus areas in our Everyone's Essex strategy to level up the county between 2021 and 2025."
Set up by Essex County Council, the Essex Climate Action Commission published 'Net zero: Making Essex Carbon Neutral' in July 2021.
Recommendations from this report were incorporated in the Council's Climate Action Plan which roadmaps how all organisations in Essex can work to reduce carbon emissions in the county.