Essex Climate Action Commission Celebrates Essex Schools Green Day
Wed, 06/07/2022 - 13:41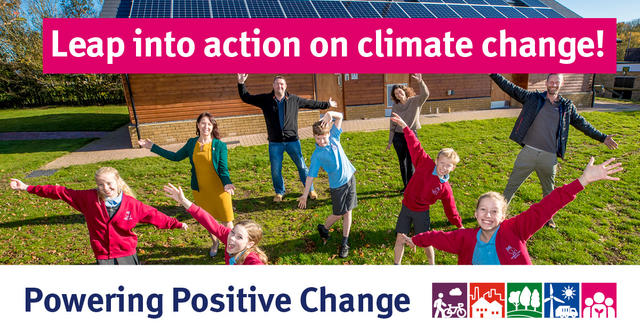 The Essex Schools Green Day is taking place today, on July 6.
The annual event was hosted for the first time last year and is for schools across the county to learn and take action about protecting the natural environment. It is hosted by the Multi Schools Council. Both primary and secondary schools, county-wide, are taking part.
The Multi-Schools Council and the Essex Climate Action Commission will be providing support to schools for this event, including a range of in-person support, teaching resources and more specifically, the Schools Climate Action Advice Packs.
Several local organisations have agreed to get involved with the day, providing information about what they are doing as organisations to tackle climate change, along with donations to support the event. 
The idea for the day has come from young people across Essex who have recognised this topic as a growing issue.
On the 6th of July and during that week, schools will be showcasing what they are doing to promote a greener future. Schools have been sending in their plans for planting trees, wearing green colours, using recycled materials, making waterproof items, litter picking, turning off school lights, not using worksheets for the day and many more forms of in-school environmental activism!
A number of businesses have also helped in planning this event, including the East of England Co-op who donated £1000 which was split between some of the schools who shared the plans. The Mercury Theatre in Colchester will be lighting up green too in support of the day, a theatre with a low-carbon vision for their building and business model.
In the build up to the event there was also a special competition getting children to send in their designs of what a greener future meant to them.
Essex County Council's Climate Czar, Cllr Peter Schwier of Hedingham Division, has also marked the day by visiting Hedingham School. Here, he met the School's Eco-Council, delivered the Schools Climate Action Advice Pack to the Headteacher and took a tour of their environmental education area.
The Essex Climate Action Commission are very excited to use this day to strengthen relationships with local schools and continue providing aid and advice to help in the net-zero transition.