"Love it Here, Don't Leave it Here" – litter-picking equipment now available for residents to borrow in Essex
Wed, 27/10/2021 - 17:12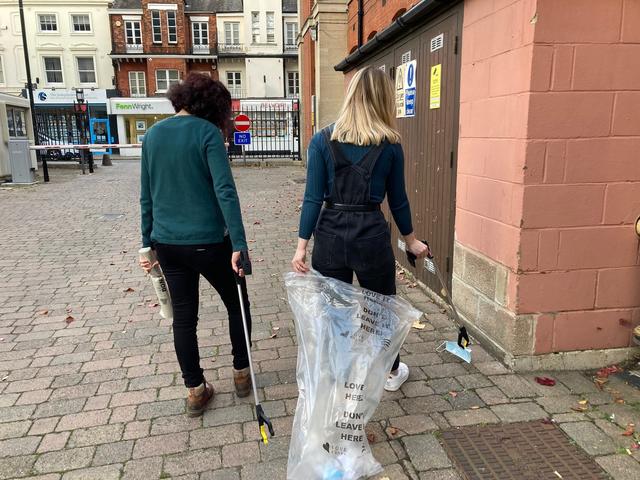 Essex County Council (ECC) — in collaboration with district, borough and city councils —has launched a new countywide campaign to tackle litter in parks, green spaces and high streets.
The "Love it Here, Don't Leave it Here" campaign will encourage residents to dispose of litter correctly, or take rubbish home with them.   
Residents can now borrow litter-picking equipment for free from their local council, library or country park. Residents can also borrow equipment from local sports clubs, thanks to funding from Active Essex's 'Find Your Active' campaign and Love Essex.
Banners and bin stickers have already started popping up around the county, educating residents about the impact of dropped litter on the environment and the harm it can cause to local wildlife. More than 2 million pieces of litter are dropped every day in the UK, so it is important that everyone plays their part in helping to protect our environment.
To thank residents for litter picking in their local area, 100 individuals will receive a Love Essex reusable coffee cup. To enter the giveaway, residents can simply tag Love Essex and use #LoveItHereDontLeaveItHere on their litter picking social media posts. The giveaway is open until Sunday 7th November.
Cllr Malcolm Buckley, ECC Cabinet Member for Waste Reduction and Recycling, said: "The 'Love it Here, Don't Leave it Here' campaign will play a pivotal role in protecting our county and its public spaces. These spaces are essential for our residents' physical and mental wellbeing and it's vital that everyone takes responsibility for looking after them."
For more information about the "Love it Here, Don't Leave it Here" campaign, please visit www.loveessex.org/news-and-ideas/litter-campaign/