Essex praised by climate change expert
Tue, 14/11/2023 - 11:56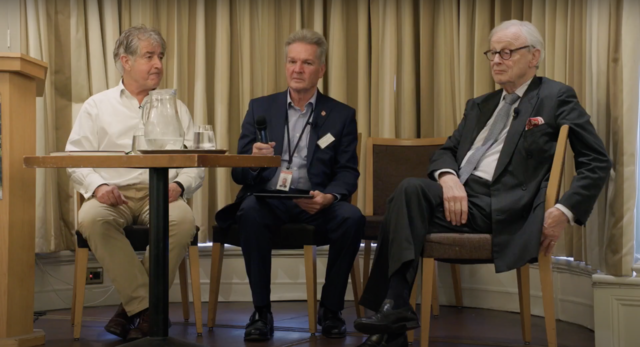 A climate change expert has praised the leadership behind the county's climate action work.
"I'm hugely inspired by the leadership being shown in Essex." 
Chair of Natural England, Tony Juniper CBE, has praised leaders in Essex for their proactive approach to improving nature. His comments were made during the county council's recent climate summit.
The third bi-annual summit saw leading experts come together to discuss how Essex is working to restore nature and build climate resilience.
During his key-note speech, Tony went on to reflect on the parallels of climate change and the diminishing of the country's natural environment.
He said: "We're into new territory. A completely different climatic regime is emerging, one which human beings have never experienced before.
"The thing that galvanises action in the face of these huge challenges is people taking positive steps. It's wonderful to hear about what is going on in Essex, where there is the kind of activity that unleashes hope, energy, and the inspiration to do what's needed."
Among the other experts who attended the summit was Rt. Hon. Lord Deben, former chair of the Climate Change Committee.
He spoke passionately about the role that government needs to play in delivering substantial climate action: "You've got to find the things that really do make a difference and concentrate on those. All that you're doing for nature is absolutely essential and the great advantage is that it does touch the hearts of very large numbers of people.
"There is one way forward for our economy and that is the green way forward and we ought to get down there as quickly as possible."
In Essex, the council's Climate Focus Area and Local Nature Recovery Strategy projects are focused on achieving this.
Dr Simon Lyster, Chair of the Essex Local Nature Partnership chaired a panel discussion to close the summit. The panel explored nature recovery, regeneration and resilience in the county.
He shared opportunities for how individuals and groups can contribute to Essex's Local Nature Recovery Strategy.
Councillor Peter Schwier, Essex County Council's Climate Czar and Cabinet Member for Environment, Waste Reduction and Recycling, hosted the summit. He said: "I'm delighted that we have been able to host another successful climate summit and pleased the work we are doing in Essex has been recognised.
"These summits allow us to bring together experts from across the nation to collaborate and share ideas on how Essex can mitigate the effects of climate change.
"In Essex we want to be an example for others to follow, and to do that we need to go above and beyond."
Watch the climate summit in full on YouTube: