Young entrepreneurs kickstart green businesses with new Essex funding programme
Thu, 09/11/2023 - 09:49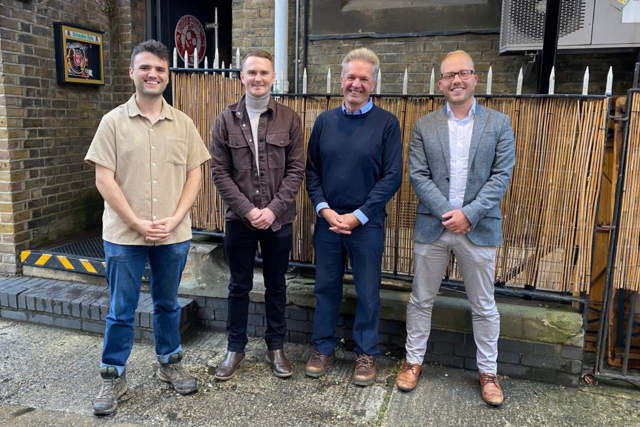 The Green Entrepreneurs' Programme has helped three startup owners grow their businesses.
Three young entrepreneurs were awarded seed funding to enhance their green startups following six weeks of free training and workshops.
The new Green Entrepreneurs' Programme by Essex County Council awarded £5,000 to Essex Chestnut Cooperative, BEE Homes and Acuro Group after the business owners were invited to pitch for funding.
The six-week programme provided expert support on legal practices, marketing, pitching and other skills to entrepreneurs aged 18 to 30 with a sustainable business idea.
Participants were invited to pitch their ideas for seed funding at the end of the programme, with the winning three each receiving £5,000 to scale up their businesses.
Each idea pursues a different green mission, from home insulation to sustainable timber production.
The Green Entrepreneurs' Programme will run again in 2024 following the successful pilot. It will be open to those of any age with a green business under a year old.
Councillor Tony Ball, Cabinet Member for Education Excellence, Lifelong Learning and Employability, said: "We are passionate about helping young people upskill for a net-zero economy.
"The Green Entrepreneurs' Programme has helped young people understand their individual roles in achieving our climate ambitions. It has also given them invaluable practical skills to grow their businesses and contribute to our sustainable economy here in Essex."
Councillor Peter Schwier, Climate Czar and Cabinet Member for Environment, Waste Reduction and Recycling, added: "Each of the three successful young entrepreneurs has played – and will continue to play – an essential role in achieving our net-zero goals.
"Their hard work, new-found skills and resilient businesses are exactly what we need as we work towards a greener Essex."
More information about next year's programme can be found on the Ambitious Essex LinkedIn page.