A project which re-introduced the first wild beavers back into Essex for over 500 years is helping to reduce the risk of flooding for home and business owners. It's also increasing biodiversity and improving water quality.
Spains Hall Estate is a working farm and wildlife estate deep in Finchingfield in the North Essex countryside, where deer, hares, owls and abundant wild birds make their home.  The estate sits right at the headwaters of the Blackwater River catchment.
The Slow the Flow Finchingfield Project was established in 2018 as a as part of a pioneering approach to Natural Flood Management for the region. It is partnership between the Spains Hall Estate, the Environment Agency, Essex and Suffolk Rivers Trust and Essex Wildlife Trust and the partners worked together to create a Natural Flood Management Project for the land above Finchingfield. The project was overwhelmingly welcomed by the local community.
On 4th March 2019, after 18 months of planning and a lot of hard work from the whole project team, a key part of the Slow the Flow Finchingfield jigsaw fell into place with the release of a pair of Eurasian Beavers into a very large (4 hectares or 10 acres) enclosure on the Estate. Named Woody and Willow, the beaver pair produced two baby beavers in July 2020 – the first time Eurasian Beavers have bred in East Anglia for over 500 years.
Additionally, eight leaky timber dams were installed to slow flood flows on other watercourses and these were constructed using timber from the woodlands on Spains Hall estate.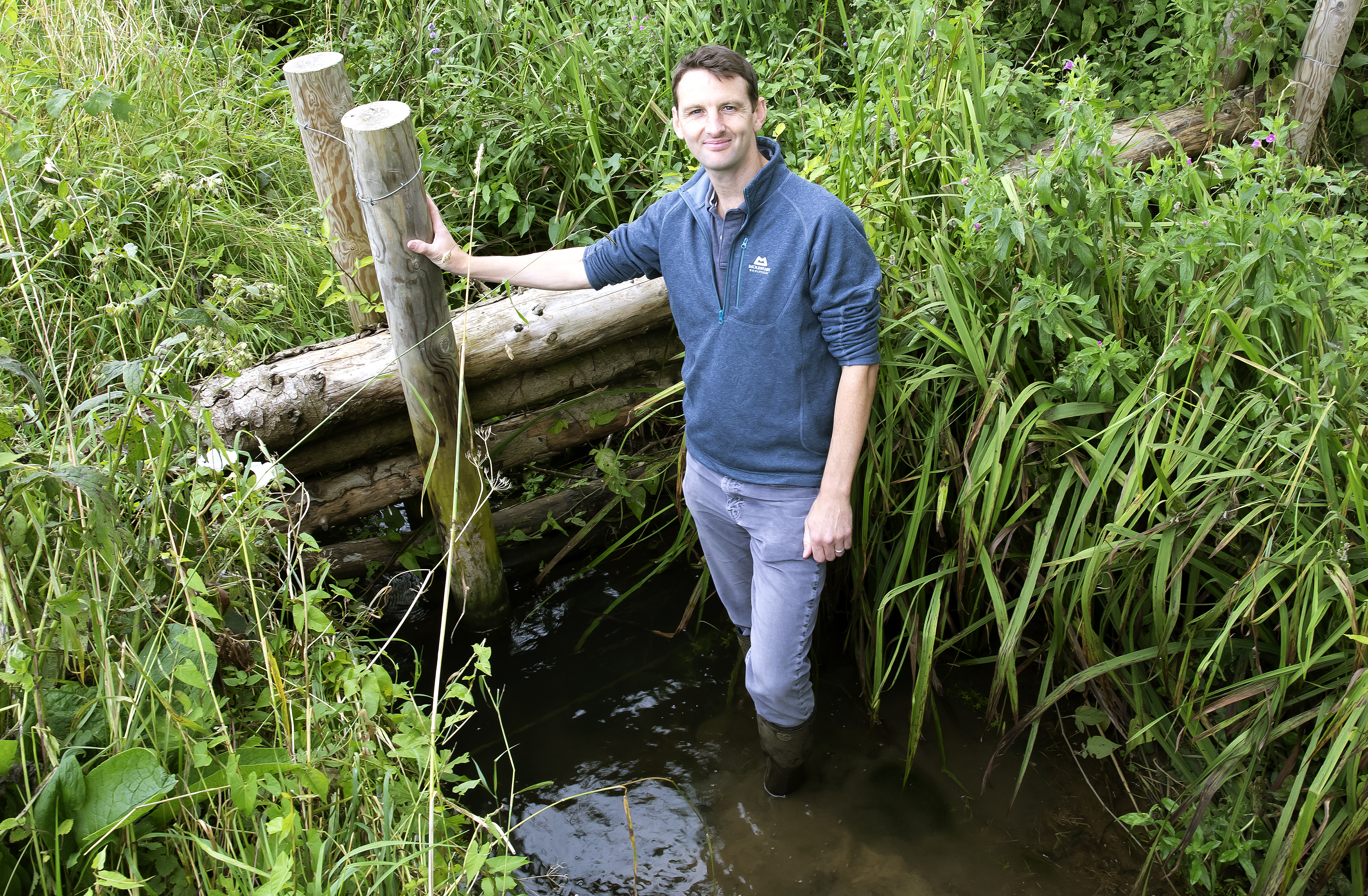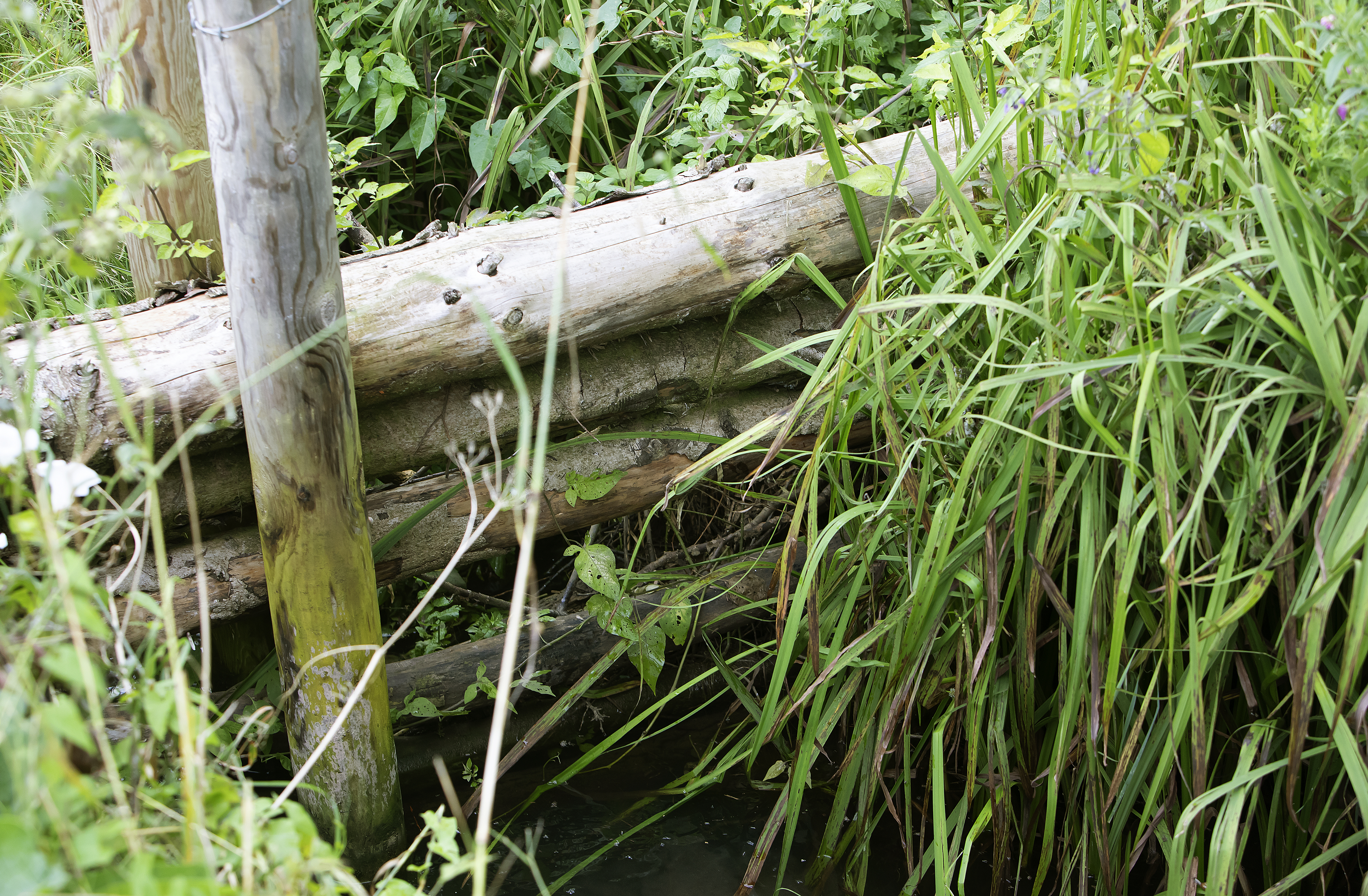 Since March 2019 the beavers have constructed in excess of 25 dams which trap flood flows and create year-round wet woodland habitat for other wildlife.
There are 18 properties at risk of flooding in Finchingfield and none flooded in January 2021 despite a storm that was similar to October 2001 when numerous houses, and the local pub, flooded.
Archie Ruggles-Brise, owner and manager of Spains Hall Estate in Finchingfield, says:
"The village of Finchingfield suffers flooding every few years and every 10 years we have a really big flood which goes into people's homes and businesses and that's what we're trying to address.
"The Slow the Flow Finchingfield Project came up with the idea of putting beavers to work and comparing their efforts against the man made efforts we're doing in another part of the river catchment. The Essex and Suffolk Rivers Trust, the Essex Wildlife Trust and the local Environment Agency came together to make the consenting process really easy.
"Since the beavers have been here we've seen a massive explosion in the numbers of dams. They built a dam a week for the first twenty weeks but then they started joining them up  and we now see lots and lots of wetland areas with permanently stored water. So we are recreating a wet woodland habitat which otherwise wouldn't be here.
"For us as a farm, climate change is going to be directly impacting us, in fact it already is. We are seeing more rainfall events and more drought events which is making it harder for us to grow the crops and the food.
"Everyone has got to accept that things are going to change and we've got to be ready to work with that change and try to minimise the impacts of it."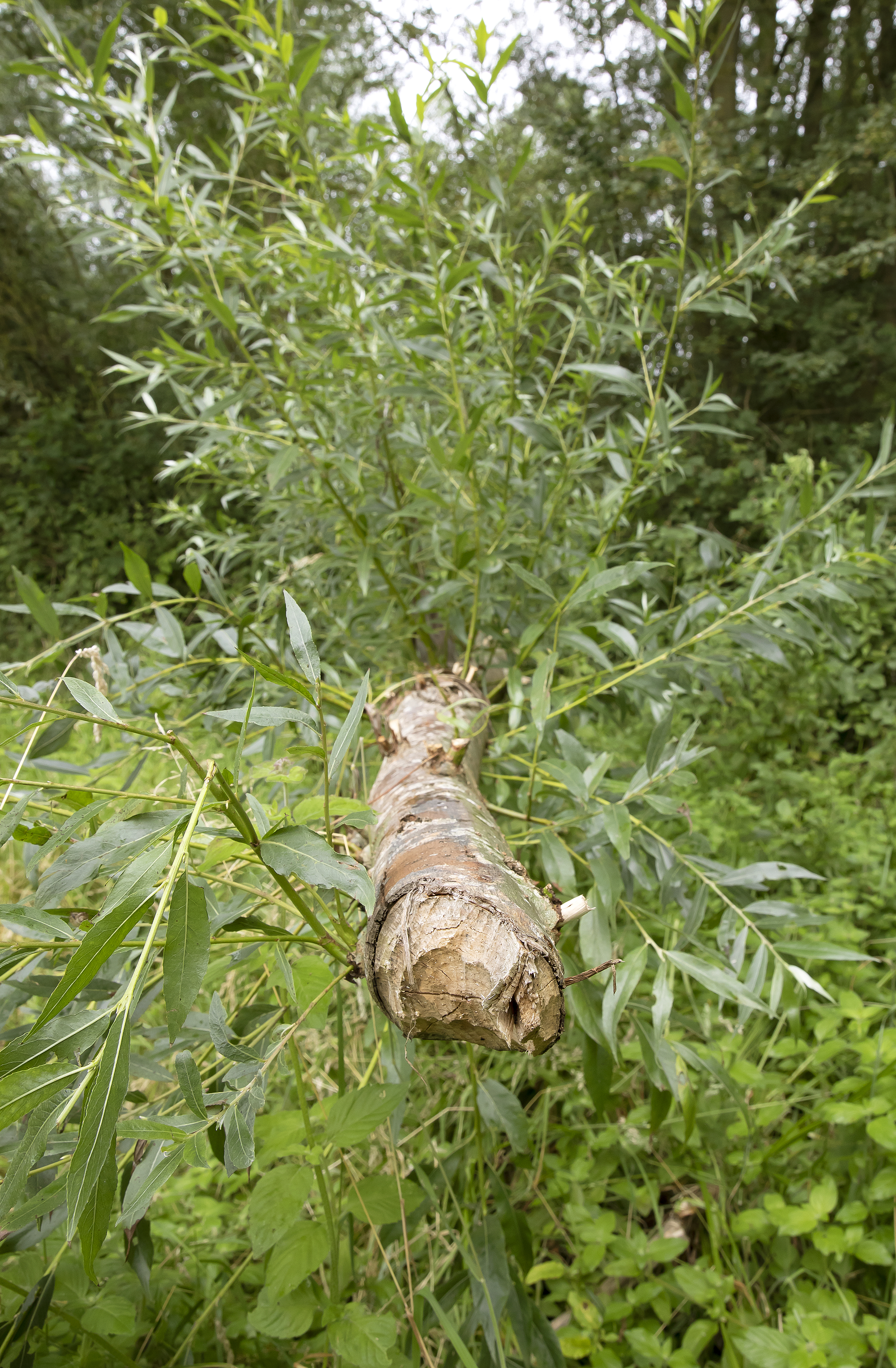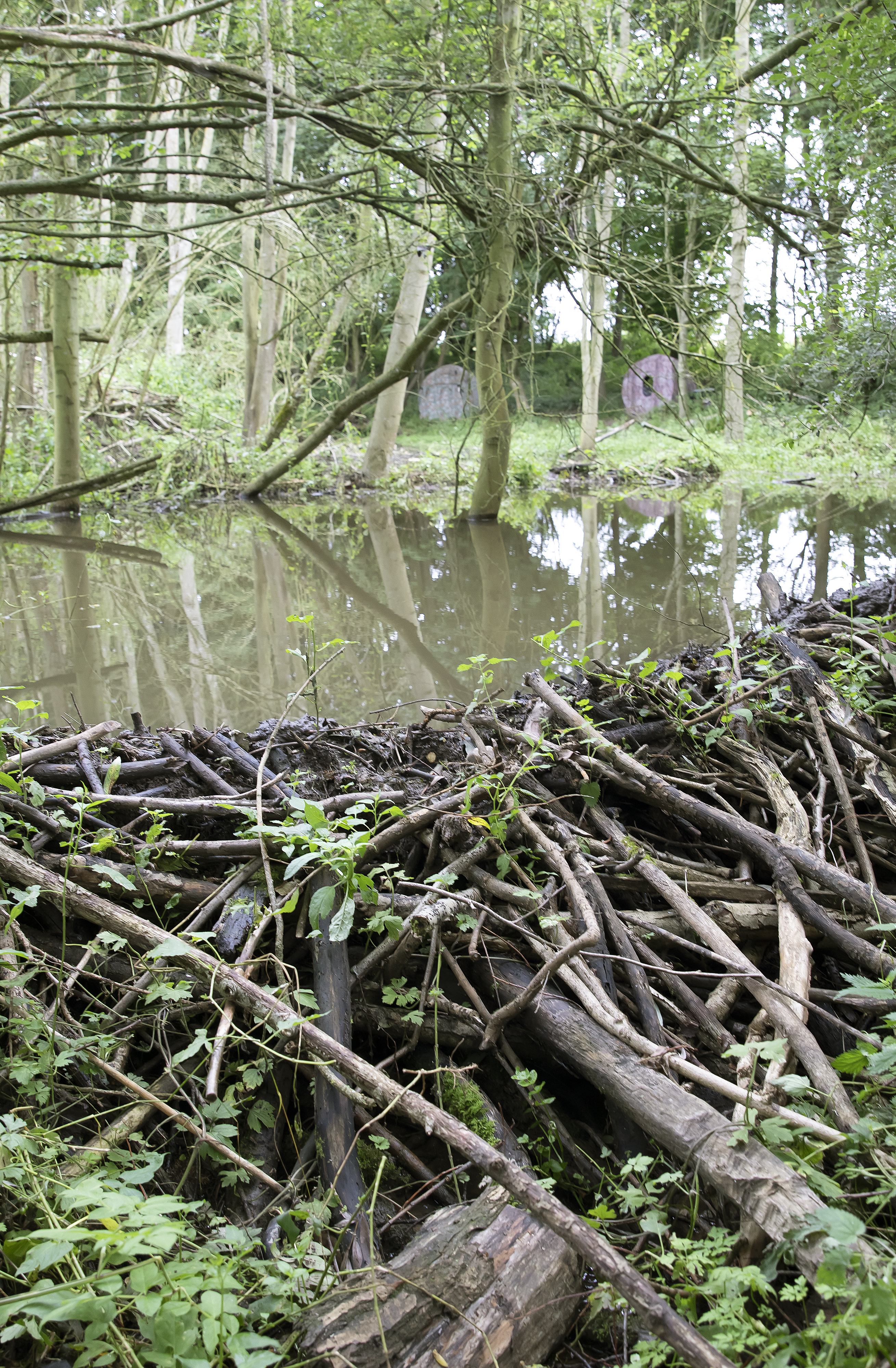 Slow the Flow Finchingfield is a stellar example of the action being taken in Essex to address climate change issues and it has been such a success that it has become one of the nine national Biodiversity Net Gain Credits pilot projects – looking at how to offset wildlife losses resulting from development.
There are also multiple research partnerships including with Kings College London, Essex University, Writtle University, Atkins consultancy, Essex Wildlife Trust and Essex and Suffolk Water.
As well as investment from the Spains Hall Estate the project received funding from the Regional Flood and Coastal Committee and from the Rivers Trust from the Coca-Cola Foundation for sustainable water use. Additional voluntary contributions were given by experts, surveyors, ecologists and equipment suppliers.
Spains Hall Estate runs Flood Project tours and guided beaver watching sessions and further information can be found on the Estate's website. It the first year over 500 people visited the project.