Work for the Essex Climate Action Commisson - Kickstart role now available
Thu, 04/11/2021 - 16:51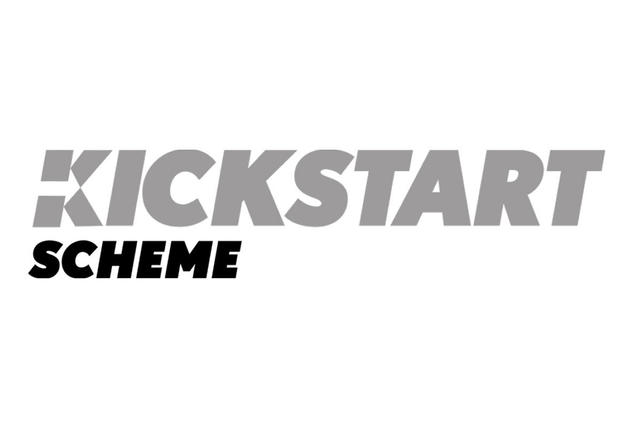 Essex County Council is looking for a Kickstart Communications Officer to work with the Essex Climate Action Commission communications team. If you're passionate about a career in communications and the environment, this is a brilliant place to start.
You can apply for the role here.
About the role
Kickstart - Communications Officer
Fixed Term, Part Time
National Minimum Wage
Location: Chelmsford
Closing Date: Sunday 21st November 2021
Overview
Essex County Council is one of the largest Local Authorities in the UK, with responsibility for delivering services and support to our 1.4m Essex residents. We are also responsible for running the council on a day to day basis including services like administration, finance, HR and customer service.
We are excited to be supporting the Kickstart scheme and are very pleased you have taken an interest in this opportunity to join us on the Kickstart programme. Please note that to be eligible for the Kickstart scheme you must meet the following criteria
1. Aged between 16-24 years
2. Currently receiving Universal Credits
3. Have informed your DWP Work Coach that you wish to apply for this vacancy
Further details on the Kickstart scheme a can be found at https://kickstart.campaign.gov.uk/
What's great about working for ECC is that we have nearly 7000 employees who work for us, from everything to our Country Parks, managing our highways and transport and all the support services needed to deliver the best service to our residents. We are really proud that at ECC you can truly have a career, from entry level opportunities Essex County Council is one of the largest Local Authorities in the UK, with right through to senior leadership positions.
The Role:
The Communications Officer will be working as a part of Environment and Climate Change Action – the team manages the communications for the Essex climate action commission which was established to advise Essex County Council about the steps the county must take to become net zero by 2050.
In line with ECC's Ways of Working, this role has been deemed as an 'Anywhere Worker' position. This means you are able to work remotely for the majority of the time, with occasional trips to the office based on business need. Any journeys to the office would be at your own expense. More specific details about this can be discussed at the interview stage should you be invited to interview. 
Accountabilities:
Market research – desk-based research for potential prospects
Updating and maintaining contact databases in Excel
Preparing monthly social media schedules for approval
Social media listening
Booking interview appointments and scheduling meetings
Writing press releases, blogs, newsletters and case studies
Media monitoring
Preparing PowerPoint presentations for meetings
Designing marketing campaign collateral
Required Skills and Experience
Advanced communication skills, both written and verbal. Confident in engaging with a broad variety of stakeholders at different levels.
Good computer literacy - Microsoft Word, Excel, and PowerPoint knowledge.
An understanding of other relevant software applications such as image or video editing, mapping or profiling software would be an advantage. Experience of using design software such as Adobe Creative Suite programmes, including Photoshop, After Effects, Audition, Illustrator, InDesign and Premiere Pro would be an advantage.
Competent user of social media channels (Twitter, Facebook, Instagram and LinkedIn), and ideally social media management platforms such as Hootsuite.
Ability to work creatively and effectively and including the ability to design and manage a range of complex situations and issues; very organised with good attention to detail.
 Ideally educated to diploma/degree level or equivalent.
 Must meet eligibility criteria set out by the DWP:

 Aged between 16-24 years old
 Receiving Universal Credits
 You must also make your Work Coach aware of your interest in the opportunity.

 Have a desire to succeed and a willingness to learn new skills and demonstrate a good work ethic.
Ability to deliver duties, as required; being well organised, reliable, and able to meet deadlines, whilst appropriately handling confidential and sensitive information.
Excellent communication skills are essential, as well as an ability to build and establish relationships, a friendly approach.
Experience of working effectively as part of a team, is helpful but not essential. A positive, proactive can-do attitude is a must.
To read more about us please visit:
Place & Public Health: https://www.workingforessex.com/role/place-public-health/
Why Essex?
Essex County Council has a location to be proud of. Our 1,300 square miles stretch from Constable Country to the Thames Estuary, from the dynamic M11 corridor to the traditional seaside resorts of Clacton and Walton. England's oldest town, Colchester, and two of its newest – Basildon and Harlow – are right here. Along with the City of Chelmsford, the county town, they form our major population centres. It means real choice and makes Essex the ideal place for your career. To read more please visit: https://www.workingforessex.com/about-us/
Essex County Council is proud to offer an excellent benefits package to all its employees. More information can be found on https://www.workingforessex.com/working-here/pay-reward/
To view our Organisational Behaviours information please follow this link: https://www.workingforessex.com/organisational-behaviours/
What you should do next
If you are interested in finding out more about this role, we would love to hear from you. Please apply via the Working for Essex website.
As part of employment with Essex County Council (ECC) should your role require a DBS check you will be required to register with the DBS update service. The DBS update service ensures all registered DBS certificates are kept up to date and allows authorised parties to view the status of your certificate. This is an annual subscription and you will be responsible for ensuring this is maintained. For further information on the DBS update service please go to https://www.gov.uk/dbs-update-service
Essex County Council is committed to safeguarding and promoting the welfare of children and vulnerable adults and expects all employees and volunteers to share this commitment.
If you would like to be kept up to date on other relevant opportunities, blogs, news, events and industry related news at Essex County Council, please join The Essex Talent Community here .
If you have queries on this role or require anything further, please email - work.placements@essex.gov.uk