Primary School 'Climate Crew Clubs' awarded Essex Climate Action Challenge Fund grant
Fri, 29/07/2022 - 08:48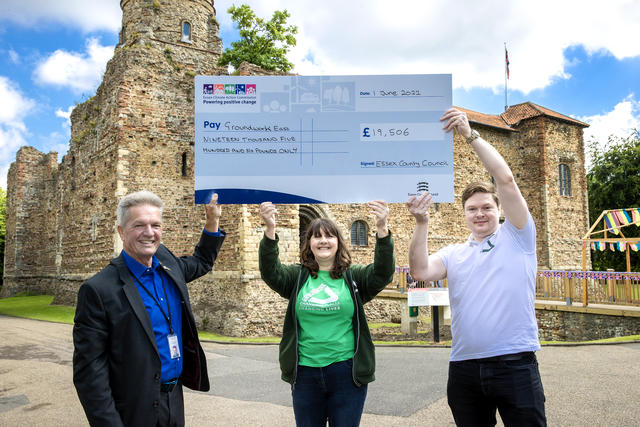 Funding will be used to help inspire young climate activists by running free workshops at primary schools in Essex.
Communities and environmental charity Groundwork East has been awarded an Essex Climate Action Challenge Fund grant of £19,506 by Essex County Council with the support of the Essex Climate Action Commission (ECAC).
The grant funding will help inspire young climate activists by running 'Climate Crew Clubs' for 7 to 11-year-olds at nine primary schools and one home-school cohort in Essex.
The free clubs will be delivered by experienced environmental education practitioners and activities will be themed on topics including waste and fast fashion, plastic pollution, energy transition and biodiversity.
Jane Herbert, Senior Project Officer at Groundwork East, said: "We were delighted to receive funding from the Climate Action Challenge Fund to develop and deliver Climate Clubs in Colchester.
"The funding will enable us to offer up to 200 children in primary schools and home-schooling groups the chance to take part in a five-week Climate Club. The clubs are free to attend and provide dedicated time to discuss the impacts that plastics, waste, fast fashion, energy and transport can have on the environment as well as how important biodiversity is to creating a healthy world."
Groundwork East is one of 15 organisations which has so far made a successful application to the £500,000 Climate Action Challenge Fund which welcomes applications for grants of between £5,000 and £20,000 from individual residents, communities, businesses, charities and organisations. Applications for grants are open until the end of March 2023 or until all funds are allocated.
The Fund was launched by Essex County Council in 2021 following the publication of the Essex Climate Action Commission's  'Net Zero: Making Essex Carbon Neutral' report which makes recommendations on how people and organisations can work together to make Essex net zero by 2050.
Cllr Peter Schwier, Climate Czar at Essex County Council, said: "It's inspiring to hear of Groundwork East's ambitions for supporting the younger generation to become more climate conscious through the 'Climate Crew Clubs' and I'm looking forward to seeing how these clubs begin to flourish.
"The Climate Action Challenge Fund grants are designed to help kick start a whole variety of projects across Essex which get more people involved and taking positive action in helping their communities and the county of Essex become carbon neutral."
Alongside Groundwork East, successful funding applications have been made by Chelmsford Cathedral for its installation of the touring artwork replica of the earth's globe, Gaia, and Trust Links for its 'Eco Days' which are dedicated to environmental education, behaviour change and community engagement.
As a legacy of this funding, Groundwork East aims to roll out Climate Clubs throughout the East of England. If you are a school or education group and would like to find out more, please email jane.herbert@groundwork.org.uk.