New large-scale solar energy development to benefit net zero
Mon, 17/07/2023 - 13:10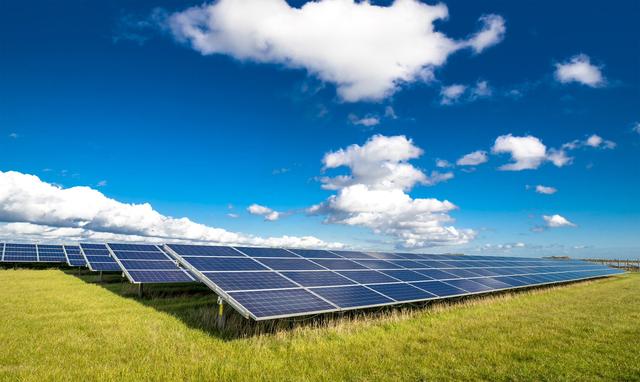 Development consent for Longfield Solar Farm, a 500MW solar and battery storage facility, is granted.
Plans for a new solar energy and battery storage facility in Essex which will help to meet national and local net zero targets have moved forward.
Development consent for Longfield Solar Farm, a 500MW solar and battery storage facility located in Chelmsford, has been granted by the Secretary of State for Energy Security and Net Zero.
The developer, Longfield Solar Energy Limited (LSE), has agreed to pay Essex County Council £2.1 million in education, supply chain, and skills and employment funding.
Contributions of £50,000 a year will be used by host authorities, Braintree District Council and Chelmsford City Council, to support individuals to gain training and apprenticeships in the renewable and sustainable development sector.
Essex's community and voluntary sector is also set to benefit from an additional £5.72 million community benefit fund thanks to the development.
Over the facility's expected 40-year lifespan, the council and Essex Community Foundation (ECF) will work in partnership with LSE to manage a fund of £130,000 a year. The fund will be awarded to charities, voluntary and community organisations in Essex.
Caroline Taylor, Chief Executive at ECF, said: "As an independent place-based funder we invest £4.4 million a year into local communities, working with residents and partners to ensure that funding is given where it can achieve the greatest impact. The availability of this funding will be a great support to charities and voluntary groups for many years to come."
Longfield Solar Farm is one of 11 Nationally Significant Infrastructure Projects (NSIPs) being proposed in Essex, one of the highest concentrations by county in the UK.
NSIPs are central to the Government's plan to support economic growth through investment in infrastructure, skills and innovation as the UK transitions to net zero by 2050.
Longfield Solar Farm will play a significant role in reaching Essex's own net zero ambitions. This includes reducing greenhouse gas emissions in line with UK statutory commitments and supporting Essex's transition to a low carbon economy as part of a green energy revolution. Enhancing biodiversity and green infrastructure are also key objectives of the project.
There are plans for Essex to continue hosting infrastructure in the national interest. The council is committed to ensuring that the impacts of NSIPs are fully considered by government, and that any benefits to the local economy, environment, and health and wellbeing of communities are maximised.
Councillor Lesley Wagland, Special Lead Member for NSIPs, said: "It's fantastic to hear that Essex has been granted its first energy NSIP for renewable energy – a project that will hugely benefit our local economy, environment, and residents for years to come.  
"This is the first time we have applied our new NSIP policy, which seeks to address any mitigation needed, and equally important, looks to maximise the social value and benefits for the local economy, environment and health and wellbeing for the local communities through skills and community benefit funding.
"Essex County Council is committed to a just and fair transition to a local carbon economy, and we welcome working in partnership with those who want to achieve that."
Councillor Peter Schwier, Climate Czar and Cabinet Member for Environment, Waste Reduction and Recycling, said: "I am very pleased to hear that the solar farm has been approved as it will help in our commitment to fighting climate change. This is an exciting start of a journey of infrastructure projects that will contribute to achieving our net zero ambitions – something that we are fully committed to."