100,000,000 steps walked over six weeks for the first Safer Greener Healthier walking challenge
Mon, 28/03/2022 - 14:49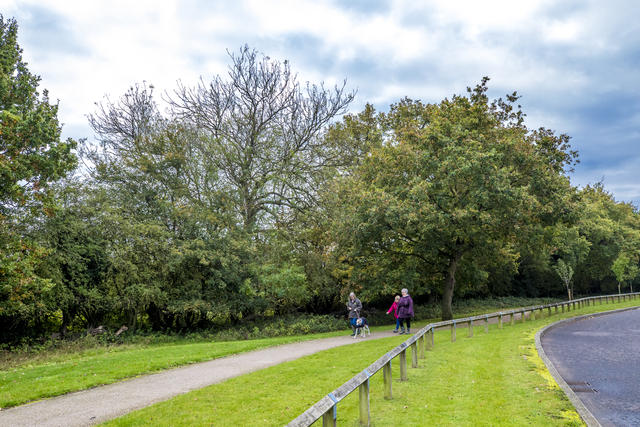 The first Safer, Greener, Healthier walking challenge launched by Essex County Council (ECC) in collaboration with walking app Go Jauntly on 10th January saw 628 people join the challenge.
This resulted in nearly 100,000,000 (one hundred million) steps being taken during the six-week period, the equivalent of 50,000 miles.
Participants signed up to walk 3,000 steps a day and the challenge received broad support across Essex with Chelmsford, Colchester and Brentwood having the most participants sign-up.
60 per cent of participants said that they walked more during the six-week challenge than they would do normally, with 67 per cent of people agreeing that the challenge encouraged them to walk more.
Cllr Lee Scott, Cabinet Member for Highways Maintenance and Sustainable Transport at Essex County Council, said: "The results of our very first walking challenge saw many Essex residents stepping out, which had huge fitness benefits and helped the environment. We want to encourage as many people as possible to walk, cycle or scoot rather than jump into their cars, especially for shorter journeys.
"We need to be bold if we're to reduce traffic congestion, cut air pollution and improve road safety in the county. This will ultimately benefit everybody as well as the environment, not just now but for future generations."
Another Essex-wide challenge is planned to take place later this year. The challenge is part of ECC's ambition for Essex to become the walking and cycling county. This includes making it easier, more convenient and safer for residents to walk or cycle, reducing traffic congestion, cutting air pollution and improving residents' physical and mental wellbeing.
Hana Sutch, CEO of nature and walking app Go Jauntly, said: "Walking is one of the easiest ways to become more active and noticing everyday nature is also really good for your physical and mental wellbeing. Essex is a great county for walking and our walking challenge shows that participating residents really enjoyed it, walking more week on week.
"We're delighted to promote leisure walks and active travel as it's such a fun, free and easy thing to do."
There are over 150 free Essex walking routes to explore on the GoJauntly app: https://www.gojauntly.com/essex.