Essex Youth Orchestra Concert - 'Restoration' by Chester Tribley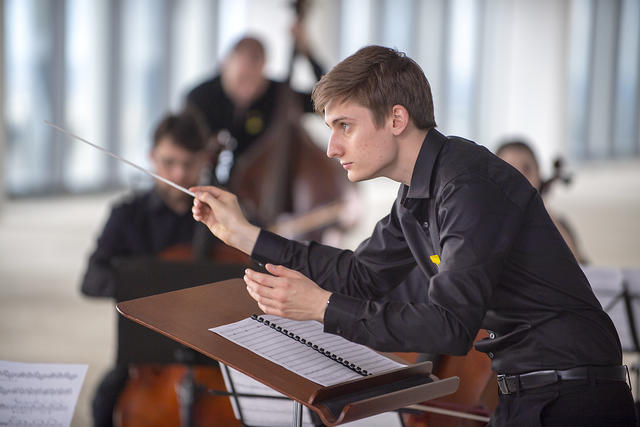 Friday, 12 August, 2022 -

19:30

to

22:00
Essex County Council and The Essex Climate Action Commission has been working with young Essex composer, Chester Tribley, and the Essex Youth Orchestra to compose an anthem for climate action in Essex – to mark the importance of a stable, habitable and precious climate. This piece of music, titled Restoration, aims to inspire people to take action on climate change, to consider its chaos and to go back to basics, by taking time to pause, look at and listen to the beauty of the world around us.
Connecting to the natural world through arts, music in particular, is a powerful and often untapped method of raising environmental awareness. Likewise, music can bring together communities across the board, in a unique way – embracing the beauty of sound to reflect on the wonders of our natural world.  
A performance of Restoration will take place on Friday 12 August at Saffron Hall, Saffron Walden, as part of a wider showcase of young musical talent in Essex. The Essex Youth Orchestra and Essex Young People's Orchestra Summer Concert is free to attend and will also include performances of well-known classical pieces, such as Stravinksy's Firebird and Bizet's Carmen Suites.
As you listen to Restoration, consider what the future may look like – without action and with action. Let the music guide you through both scenarios, where dystopia transforms to utopia, awakening us to the choice that, ultimately, is in the hands of our society.
We hope to see you at the concert - sign up for your free ticket here!